Crowdfunding in 2 hours: An Eco-Friendly Company (Case Study #2)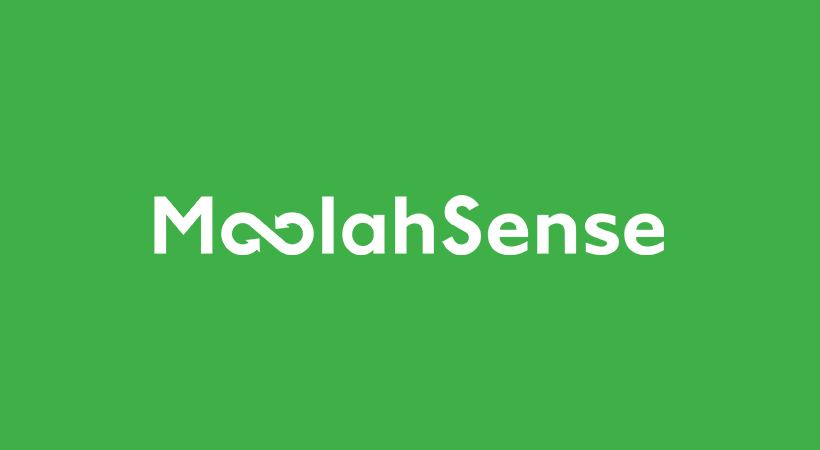 SME Success Story Series (Case Study #2):
An Eco-Friendly Journey with MoolahSense – Olive Green Pte Ltd
How did a local SME successfully raise $130,000 of crowdfunding within 2 hours?
In the second case study of our SME Success Story Series, we are sharing with you the exciting journey of an eco-friendly company who has successfully raised funds through MoolahSense, the pioneer, most trusted and legally compliant peer-to-peer lending (P2P lending) platform in Singapore.
In the first part of our SME Success Story Series, we have featured the cost-saving debt-based crowfunding of Singapore's leading distributor of mobility scooters and motorised wheelchairs. Read the previous story here.
Continue reading…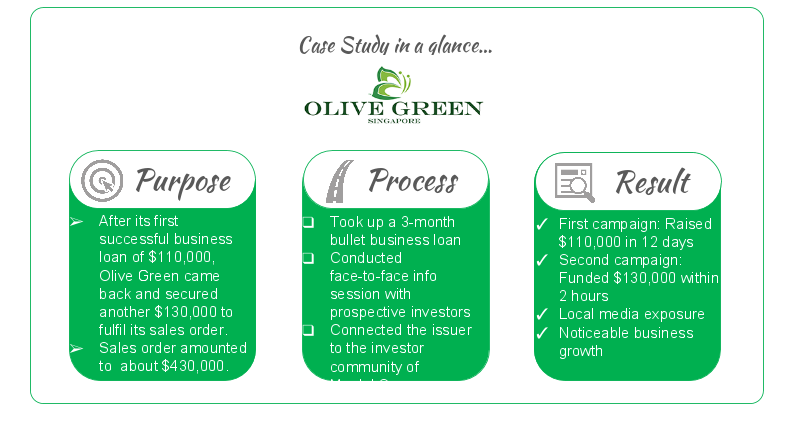 About Olive Green Pte Ltd
Olive green was established in 2005 in China and 2008 in Singapore to bring corn starch-based, eco-friendly packaging and disposable products at competitive prices to the market.
Currently, they are the market leader internationally in corn starch-based disposable products, supplying both large supermarket and small shops as well as acting as an OEM.
Olive Green believes that they can meet the demands of today without having to compromise our earth's resources if they stay dedicated to the true ideology of sustainability.
Its consumer products are stocked in the leading local supermarkets across Singapore: Fair Price, Redmart, Cold Storage, Mustafa, Mediya etc.
________________________________________________________________________________
Are you a business owner looking at quick and accessible financing?
Are you looking at alternative financing to fulfil your sales order or meet your operational costs?
DOWNLOAD THE FULL CASE STUDY NOW.